What goes into the process of picture framing your photos and art? Picture framing is an art form in its own right and as with any art, there are common practices. Framing presents your art in an aesthetically pleasing way, but when done with skill can your picture frame can also serve the vital function of enclosing, preserving, and protecting valuable artwork. You might be surprised to learn that when it comes to framing your art in a custom picture frame, there's more to it than just choosing the right picture frame.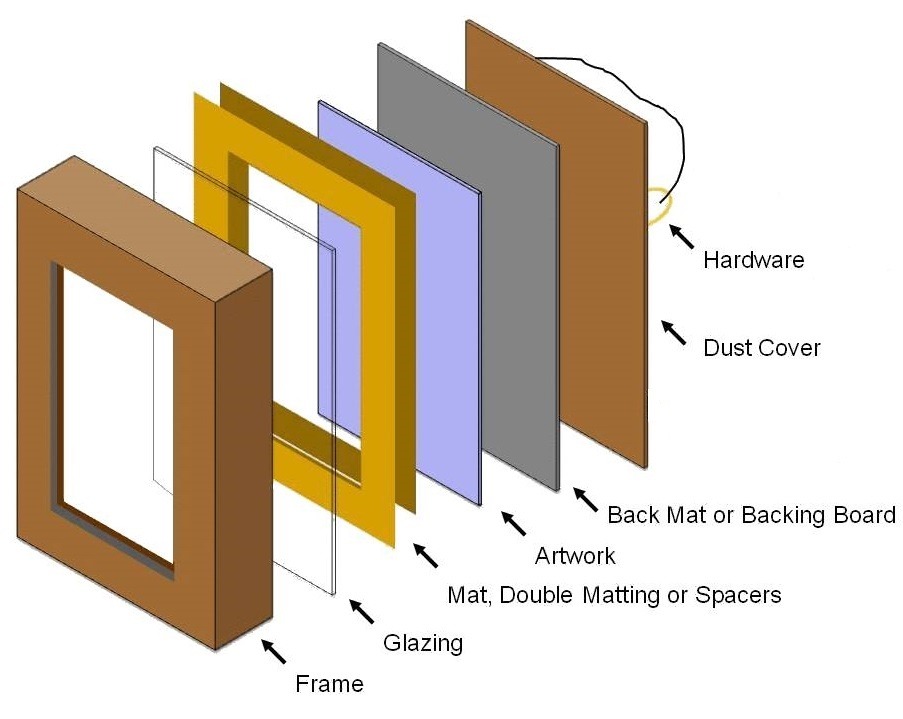 Frame
This is the most familiar component of custom framing. A frame can be any decorative edging used to enhance and protect a work of art and facilitate its display. When choosing a frame, it's recommended to choose a style and color that complements but does not distract from your print, photo, or painting.
Glazing
This simply describes the front-facing glass or acrylic that keeps the mat and art clean and protected from exterior elements. Many options for glazing are available including regular glass to non-glare/non-reflective, static resistant acrylics like Optium. When included, UV-protected options of glazing can also filter ultraviolet light that would otherwise cause premature aging and fading.
Mat
The mat or matting is an acid-free board that surrounds the art. There is often a misconception that art is attached to the mat board, when in fact the art should be attached with archival hinges, corner mounts, or another fine art mounting process to the backboard material.
Matboard typically consists of a paper or rag material, but may also be silk or linen wrapped. Your choice of color and size of the mat can highlight what is being framed as well as tie the design together with the art. In the case when a mat is not used, a spacer will keep the artwork separated from the glazing.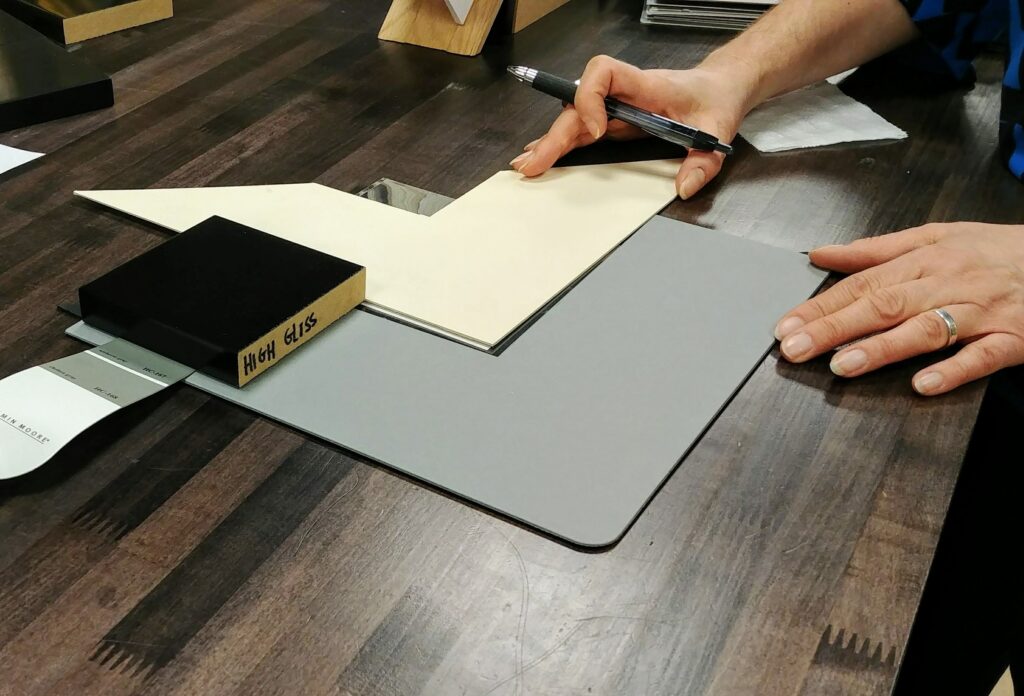 Spacer
A spacer could be used with or without matting. It separates and holds glazing above the artwork, creating space between it and the face of the art within the enclosure of the frame.
Backing
At Prints Unlimited, our work includes acid-free and coroplast materials, which are situated behind the artwork. These backings are taped or papered to create a dust barrier.
Strainer
A strainer is made of wood and serves as internal support for your frame. The strainer acts as the skeleton, lending structure, and stability to the frame and other components. It fits snugly inside of and behind the frame, where it is concealed by your artwork, the mat board, and the backing material.
Hardware
Finally, this leaves the hardware which is used for hanging your artwork on the wall. This can include something as simple as a wire, D-rings on either side of the back frame, or a cleat system, and for especially large pieces. Many installers prefer cleats when hanging artwork in a grid format or hanging diptychs or triptychs, regardless of size.
Contact Us to Consult On Your Custom Framing